SOUTHSEA SAINT BERNARDS
At Southsea Saint Bernards we put emphasis on Type, Temperament, Soundness and ETHICS.
DESAIX UBETCHA BIPPY
"MEG"
D.O.B. 22 August, 2001.
Sire: New Edition VH Borgerbos IMP NDL "Nathan"
Dam: DeSaix Bella The Ball "Belle"
NEW EDITION VH BORGERBOS (IMP NDL)
CH.KEEP IN TOUCH VH BORGERBOS (NDL)
FNL.CH.NDL.CH.SWD.CH.EMIR VH BORGERBOS (NDL)
INT.CH.DEIN HARDS OPHELIA BEARHEART (SWD)
CH.DEIN HARDS NEW DESIGN (SWD)
INT.CH.NORD.CH.DEIN HARDS YONDO THE LIGHT BALL (SWD)
DEIN HARDS RED SARA MAE (SWD)
DESAIX BELLA THE BALL
AUST.CH.BERNEDALE JUST BARRETT (IMP NZ)
INT.CH.NWY.CH..SWD.CH .STOANS ZEPHER V SHORECLIFF (SWD)
BERNEGARDENS THEODORA (SWD)
AUST.CH.RAALEPPO RAISED ON ROCK
AUST.CH.RAALEPPO TORN AMBER
BERNEDALE LADY TITENE (IMP NZ)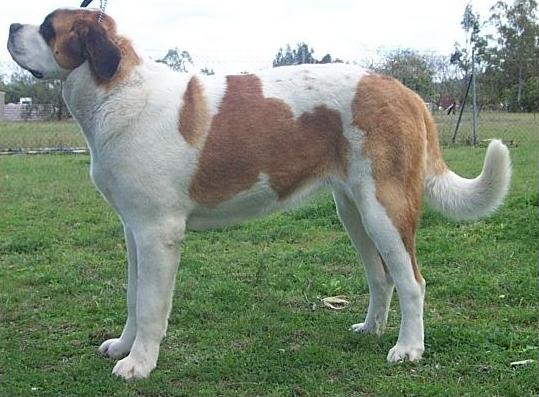 "Meg" De Saix UBetcha Bippy aged 12 months.