SOUTHSEA SAINT BERNARDS
At Southsea Saint Bernards we put emphasis on Type, Temperament, Soundness and ETHICS.
HAPPY 10TH BIRTHDAY
GRAND VETERAN CH. SEAFERN BEST WISHES "KERRYN"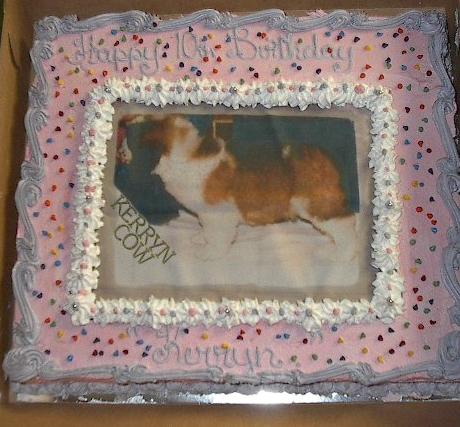 "Kerryn" Ch. Seafern Best Wishes, celebrated her 10th Birthday on the 10 May, 2002. Forty guests shared Kerryn's special day and her cake (above).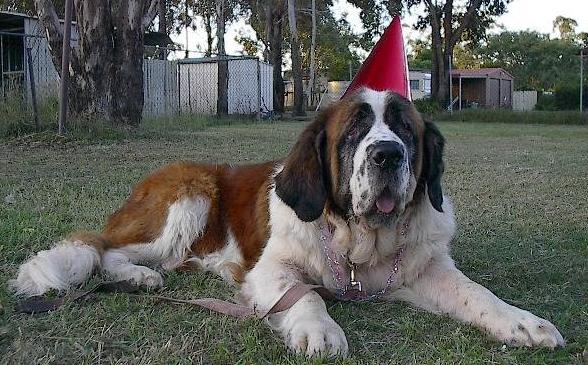 The proud Birthday Girl with her party hat and some lovely glass beads that she received as a Birthday Gift. Kerryn received many nice gifts.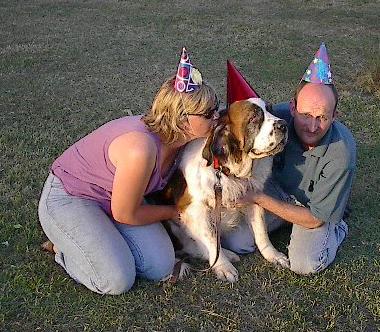 Kerryn sharing a special 10th Birthday hug from her Mum and Dad.